Our purpose is to provide funding, community outreach, awareness, engagement, advocacy, and education through fundraisers and community events.
8 board members donated over 500 hours in 2018.
WHAT WE DO
We are here to support the mission of the Operations Team through community partnerships, and to provide the best Search and Rescue team to cover rescue missions in the backcountry of Teton County, Idaho and surrounding counties.
We provide financial support and strategic discussion on the direction of financials for operations.

We absorb as much administration as possible associated with fundraising and outreach through fundraising and grant writing.

We improve visibility, awareness, and community engagement with fundraisers and community events.

We financially and culturally support operations through building partnerships and community relationships.

We free up our operations team to concentrate on rescue missions, concentrating on planning and strategy.
PRESIDENT
Joselin grew up in eastern Idaho and has lived in Tetonia since 2013. She enjoys skiing, hiking and nature. She wears many hats including President of our Search & Rescue Foundation Board in addition to Executive Director of the Teton Regional Land Trust. She joined SAR's board because she believes in the mission and wants to be a part of ensuring people living and recreating in Teton Valley can count on the SAR team in their time of need.
TREASURER
Gene grew up in a suburb of Chicago and has a BS in Finance from DePaul University. Gene and his wife Jenny moved to Teton Valley in 2011 and immediately fell in love with community here. As a way to serve his new community and learn some backcountry skills, Gene joined the Teton County Idaho Search and Rescue team in 2012. He also serves on the Foundation Board as Treasurer. When not volunteering, he can be found mountain biking, running, hiking, skiing or at the pub and usually with his Yellow Lab/Husky - Darly.
SECRETARY
Chandra is a native of Teton Valley, Idaho with a passion for the outdoors. Born and raised in the valley, she developed a love for riding horses, camping, dirt biking, and snowmobiling. Besides volunteering her time with the Board, she mentors high school students in the Winter Snowmobile Sports Program through the local public school system.
Kristie lives in Tetonia with her husband, Lee. She has 34 years of ski patrol experience, is FEMA certified in the incident command system, a member of CERT of Jackson, and trained in Animal Emergency Response. She has a strong passion for the outdoors and for helping people. In her spare time she enjoys skiing, snowmobiling and hiking.
Mark lives with his wife, Janet, in Victor Idaho where they both enjoy skiing, kayaking, hiking, and camping. He has over 40 years of clinical healthcare experience, the last 20 years spent in an executive leadership role in a large hospital in California and the last 5 years at St. John's Medical Center in Jackson, WY. Mark has served on the Foundation Board from the beginning and has proven instrumental in writing and obtaining many successful grants for our team.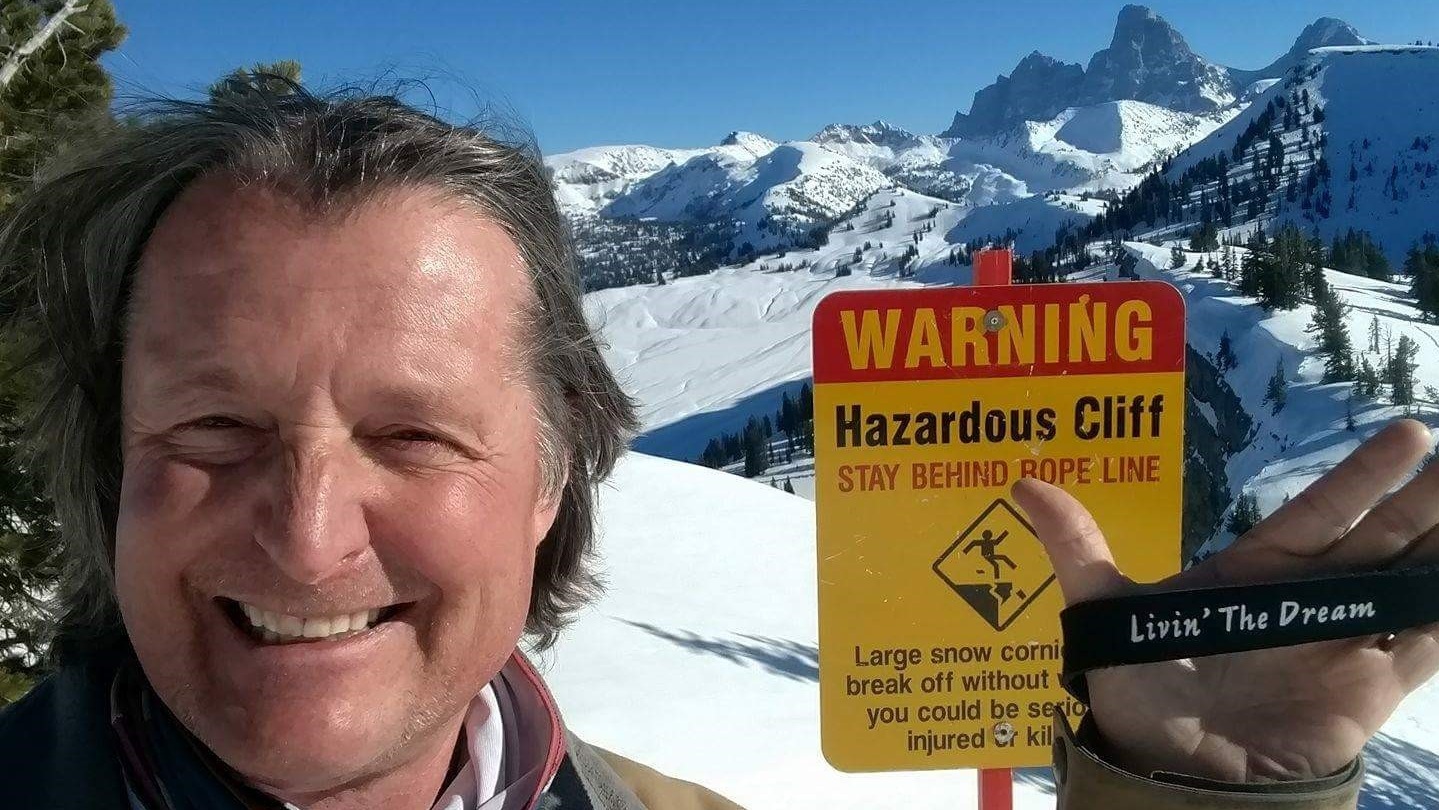 Jonathan is married to Kate and they have three sons. Jonathan obtained a Bachelors in Accounting and Minor in Computer Science, and spent several years in the "New York World" of public accounting and banking. With time, his goal evolved to live a life that is based on Quality over Quantity, and so his family enjoys an adventurous and active lifestyle always embracing his motto "Luvnlife"! His previous work as Chief Financial Officer for both Grand Targhee and Croakies, Inc. as well as his extensive community connections have made Jonathan a huge asset to SAR's Foundation Board.
Jason has called the mountain west home for 25 years. He lives in Driggs with his wife Charlotte, their two kids, and his search dog, Tuka. Jason has been working as a ski patroller, K9 handler, avalanche forecaster and rescue educator as well as volunteering for many years with SAR as Training and Membership Advisor. He currently sits on the Foundation Board and is now our Lead Advisor for the Operations team.
Melissa has lived in Driggs with her husband Ed for almost 20 years. She has a passion for the mountains, wildlife, skiing, horses and mules. Having been a NPS ranger, NOLS field instructor and Yellowstone Institute backpacking guide, she offers experience in leadership, communication, and risk management. As a founding member of SAR's Foundation Board and chair of the Outreach Committee, she aims to entice a diverse set of volunteers in supporting each other as we play hard in the backcountry and keep each other safe.
Interested in joining the Foundation